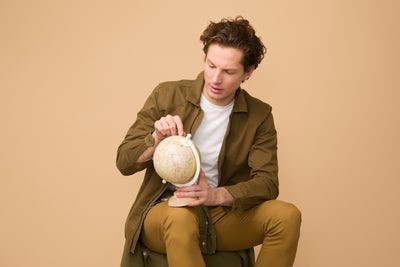 The U.S. real estate market has made a strong recovery from the housing bust in 2008. As a result, foreigners continue to look at American real estate as an investment opportunity. Foreign buyers purchased $121.0 billion of residential property from April 2017 through March 2018, a decrease of $32 billion versus the previous 12-month period.
Although Florida, California, New York, and Arizona draw significant foreign investment dollars, we believe Boston is an ideal location to consider.
Recession-Proof Boston
In a recent blog, we discussed the concept of a Recession-Proof Boston housing market as Boston has been resistant to recent pricing issues being seen nationally. Perhaps it's a function of the Boston economy, featuring; technology, medicine, finance, and higher education. People still go to college and get sick even if the economy does falter. Also, Boston's universities continue to provide a ready source of talent fueling more start-ups than virtually anywhere in the country.
Most experts maintain that there will be a correction in our market with housing prices stabilizing, but don't expect to see pricing declines anytime soon. It would appear prices will continue to climb, albeit more modestly through 2022, although Zillow seems to be a bit of an outlier forecasting prices to continue to accelerate in the market.
Many of our foreign clients have invested in property while their child was in college for four years. This has proven to be a profitable investment of capital as the value of real estate in Massachusetts has shown consistent growth over the years. A house or condo purchased in or around Boston today can be sold for a much higher price in four years. We have seen instances where a child's education at Harvard was covered by the profit made on the sale of real estate purchased prior to the start of college and sold after graduation.
An Open Real Estate Market
Unlike countries that only allow real estate purchases to their citizens, there are very few differences between a foreign and domestic buyer when purchasing property in the U.S. In fact, we are quite open to foreigners looking to invest in our country. There are no government restrictions and no additional fees imposed on foreign citizens when purchasing U.S. real estate.
You will find the U.S. real estate market to be very transparent particularly as compared to other countries. Transaction data becomes public within 60 days after closing. Most agents publicly post their listings within 24 hours, giving all agents access to inventory for sale. As such, you don't need to go from selling agent to selling agent to find a property. Reputable agents have access to all homes and condos for sale in Boston and can assist buyers in the purchase of any one of them.
It should be noted that in the luxury market many high-priced homes do not go on an MLS listing to protect the seller's identity. As a result, you need an agent sufficiently well connected in the market to uncover these pocket-listing opportunities.
First, Determine How the Property Will be Used
Before you start your property search, it's important to think of how you will use the home.
Will this be a primary residence?
An investment property?
A vacation-home?
A place to stay while doing business or while a child is attending university in the United States?
Note: It should be understood buying real estate in the U.S. does not infer any rights or privileges regarding legal status.
By discussing usage details and how long you plan to own the property with your real estate agent, it will simplify your search.
There are no requirements regarding citizenship status, but you will need to secure an Individual Taxpayer Identification Number (ITIN), a tax-processing number assigned to foreign nationals. An ITIN can be issued by the Internal Revenue Service or by a Certified Professional Accountant approved by the IRS.
How to Find a Realtor who Specializes in Working with Foreign Buyers
Foreign buyers should take the time to find a qualified and experienced agency to help you navigate the real estate purchasing process. Some agents have taken additional coursework and carry the Certified International Property Specialist (CIPS) Designation.
If you do not speak English fluently or prefer speaking in your native language, choose an agent that is bi-lingual, conversant in your native language as well as English. Translated versions of standard real estate documents are available; however, you will be required to sign the English versions at closing.
There are multiple ways to find qualified agents; referrals, website searches, and real estate directories. The obvious one is for you to contact us; New England Premier Properties. Many of our agents are bi-lingual, and we handle everything on your behalf with the utmost professionalism. We'll look for a property based on your requirements, we negotiate with the seller, and we prepare all the necessary documents. We're experienced in International transactions. We also provide professional referrals; accountants, legal, and contractors. Although not a necessity, you may desire the services of a real estate attorney to help with legal issues or questions you may have.
How to Title the Property
Foreign investors can purchase property in their own names or through a business entity. A real estate attorney or accountant should be able to provide counsel concerning your options. Bear in mind the structure through which you purchase your property can have tax consequences.
Fees and Commissions
The most significant expense in a real estate transaction is the broker's sales commission. These fees are paid by the seller and divided equally between the buyer's and seller's agencies.
The only fees a buyer is responsible for paying are the title search and insurance, legal fees, and recording fees. These fees are nominal, amounting to approximately 1.0%-2.25% of the cost of the transaction.
Unlike many other countries who attempt to deter foreign buyers, there are no extra Stamp Duties for foreign buyers in a U.S. transaction. These duties can range from 7% to 30% of the purchase price depending on the country.
Focus on Single Family Homes and Condos, not Coops
Foreign buyers are eligible to buy virtually any type of residential property in the U.S. including single-family homes, condos, duplexes, and townhomes. The one area for caution is housing cooperatives or co-ops. Co-ops generally require that a buyer's source of income be from the United States and that the majority of the buyer's assets be kept in the U.S.
Financing is Available to Foreign Buyers
Many foreign purchasers will acquire their U.S. properties in an all-cash transaction. This is totally acceptable providing these transactions, any purchase in excess of $10,000, be reported to the federal government. Cash buyers save money on mortgage application fees, loan origination fees, appraisals, and title insurance.
Qualified international buyers can obtain financing for properties through retail or private banks. Expect to need about 30% down payment for a second home and 40% down payment for an investment property. There are varying limitations on loan amounts, and some banks may require foreign buyers to hold a significant deposit ($100,000 or more) with the bank.
We recommend you seek referrals from your U.S. based team; agent, attorney, accountant, on banks and mortgage lenders and interview several to determine the most favorable rates and terms.
You do not Have to be in the US to Close on Your Purchase
You do not need to be in the U.S. at the closing of the transaction. You simply provide your real estate attorney, with a "Power of Attorney" to complete the transaction. If you are purchasing the property as a corporate entity, a Letter of Consent achieves the same result.
This is convenient if you do not want to come back to the U.S. for the closing. Generally, your agent would attend the walk-through of the property on your behalf prior to closing.
The U.S. Government Requires that Foreign Nationals Pay U.S. Income Taxes
Foreign investors will be required to pay state and federal taxes on any Net Income from rental properties. Net Income defined as rental revenues less expenses.
This is a crucial area for input from your accountant and attorney. If tax returns are not filed on time, a tax of 30 percent of the rental income may be assessed. If you're incurring losses on your investment, and don't owe any taxes, you still must file your return in a timely manner or be subject to financial penalty.
Foreign Investors Typically Don't Incur Taxes on Rental Income in the First 10-15 Years of Financing
Your accountant can also advise you as to how investors who finance their purchases will likely not pay income taxes on rental income for the first 10 to 15 years. The U.S. government allows expenses, such as those listed below, to be deducted from rental income. This is true for both local and foreign investors.
Mortgage interest
Property taxes
Depreciation of the property
FIRPTA (Foreign Investment in Real Estate Property Tax Act)
When a foreign citizen sells a US property, the Internal Revenue Service wants to be sure they get paid capital gains taxes. This tax is incurred whenever a property is sold, exchanged, gifted, transferred or liquidated.
This ruling authorizes the United States to withhold income tax. The Internal Revenue Service takes 10 percent of the proceeds, and the state government will also take a percentage.
Once your accountant files the appropriate tax forms, if tax incurred is less than 10%, you will receive a refund.
Consult a Tax Specialist in Your Country
Depending on your home country, your tax liability may be different than that of a US resident. Consult with a local tax lawyer who is familiar with the specifics of your home country's U.S. tax treaty for clarity surrounding your specific tax liabilities.
You can Defer Capital Gains Taxes by Buying Another Investment Property
The U.S. government allows you to use Section 1031 of the IRS Code to defer capital gains taxes. These rules are complex and should be followed closely; otherwise, the transaction won't qualify for deferral.
A Last Thought on Taxes
When a foreign owner of a U.S. property dies, his or her estate will be taxed by the federal government at close to 46%, the Death Tax. Consult with the accountant on your team as with some upfront estate tax planning, you can either eliminate the tax or hedge against it. This is another consideration as to how you title the property as a corporate entity would not incur this tax.
In Conclusion
We have attempted to take some of the guesswork out of your search for a new home in Boston and hope you found this article helpful. For further insights into Boston Real Estate feel free to contact us. New England Premier Properties' agents are experts in the Greater Boston area, many are bi-lingual, and are available to assist you in purchases, or rentals. You need a trusted resource, an advocate in complicated real estate transactions. We strive to be just that, providing education, and research, coupled with up to date knowledge of the market.
Our state-of-the-art website is easy to navigate, educational and informative. It includes listings throughout the market, with detail regarding each neighborhood, and luxury building.
New England Premier Properties, LLC
99 Chestnut Hill Avenue, Suite305
Boston, MA 02135