Newton, MA
Boston Real Estate, by Neighborhood
Voted one of the ten bested communities to live ...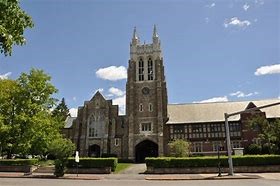 Description:
Newton is a suburb of Boston, located approximately 7 miles west of the city. Newton is bordered by the communities of Brookline, Brighton, Watertown, Waltham, Weston, Wellesley, Needham and West Roxbury. The city encompasses 18.3 square miles, is comprised of thirteen smaller villages, and has a population in excess of 80,000 people.
Special Features:
Newton is home to Boston College, UMass Amherst at Mt. Ida Campus and Lasell College. The Boston Marathon runs right through the City with Heartbreak Hill beginning next to City Hall. This Middlesex County suburban city is well known for its educational facilities, beautiful homes and open spaces, and community lifestyle.
Newton, MA official site.
If you are considering buying, renting, or selling in Newton, please view our current listings or feel free to contact us via phone or email for expert information:
New England Premier Properties, LLC
617.903.0044 | info@NewEnglandPremier.com
99 Chestnut Hill Avenue, Suite 305 Boston, MA 02135