Boston, MA
Boston Real Estate, by Neighborhood
Greater Boston …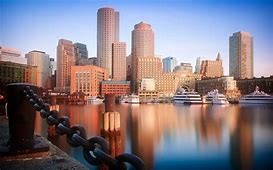 Description:
Boston is the capital of the Commonwealth of Massachusetts. The city covers 48 square miles and has a population of 685,000 making it the most populous city in the New England Region. The Greater Boston metropolitan area has over 4.8 million residents.
Special Features:
Greater Boston is home to some of the finest universities in the United States including Harvard, MIT, Boston University, Boston College, Tufts, Brandeis, Wellesley, making it an international center of higher education. The area is a world leader in innovation and entrepreneurship, has a thriving tech culture, and has one of the highest costs of living in the United States. Boston is sometimes referred to as a city of neighborhoods due to its diverse subsections.
Boston, MA official site.
If you are considering buying, renting, or selling in Greater Boston, please view our current listings or feel free to contact us via phone or email for expert information:
New England Premier Properties, LLC
617.903.0044 | info@NewEnglandPremier.com
99 Chestnut Hill Avenue, Suite 305 Boston, MA 02135