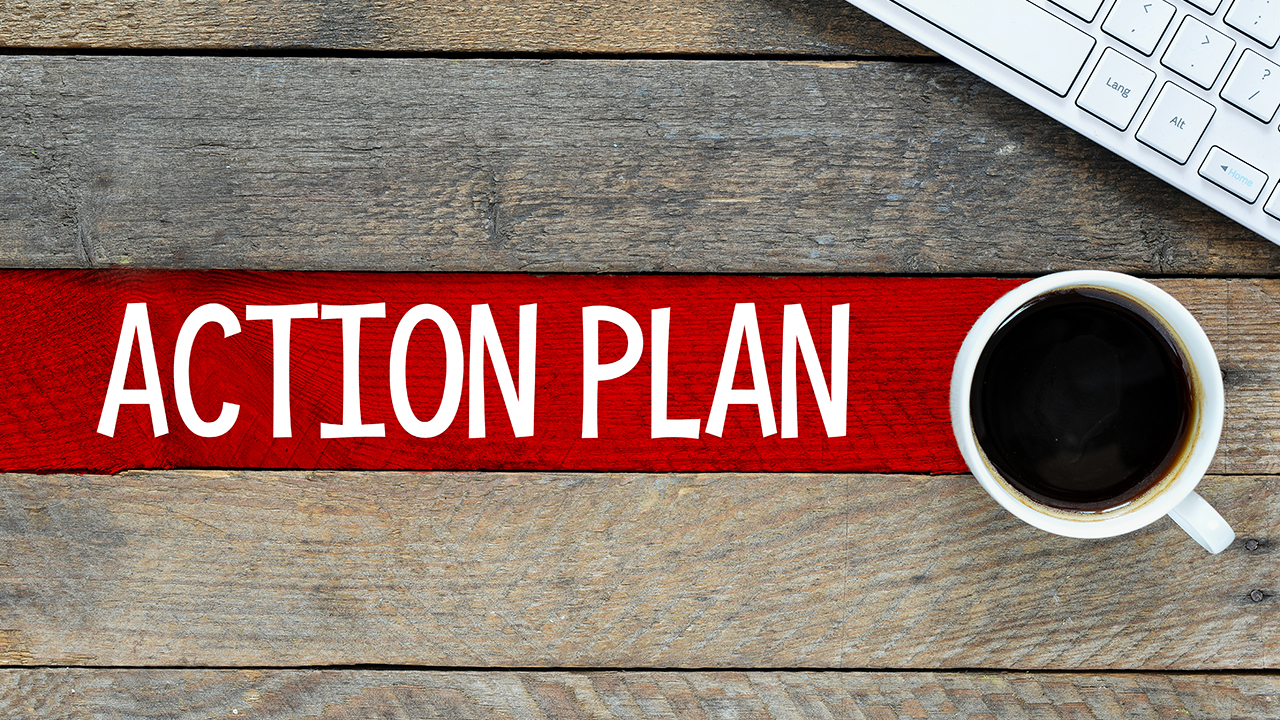 New England Premier Properties, LLC
99 Chestnut Hill Avenue, Suite 305
Boston, MA 02135

Nearly forty percent of all Baby Boomers say that they intend to move at some point; to a warmer climate, to be closer to family, and grandkids, or simply to downsize. Boomers are a generation on the move. More than forty percent indicate they would prefer to downsize after retirement.
If you're an empty-nester and your home is larger than your current needs, if you live in a larger, older home, and want to reduce costs, or if you intend to travel extensively and have no need of a large home in your months of absence, downsizing may be right for you.
Downsizing can be a difficult decision and should be considered carefully. In addition to the financial consideration, there is the emotional trauma of leaving comfortable surroundings, loving memories, friends, and community.
There is no guarantee that there will be a direct correlation between reduced square footage and household budget. However, once the decision is made, there are action steps that can minimize risks, optimize net proceeds, and make that next move as painless as possible.
Once you have made the commitment to selling, there is some advance work that will make the process easier and allow you to maximize your sale price.
Most homeowners overestimate the value of their home. Do your due diligence on the market in your neighborhood:
How many homes have sold in your area recently
What was the asking price, the final sale price
How many days were the homes on the market
What was the cost per square foot
What is the current inventory of homes for sale in your area / the competitive set
With online real estate sites such as Zillow, the above questions can be answered with a little research.
You may also consider ordering a professional home appraisal. This can help greatly in determining your overall pricing strategy. If your eventual Buyer will need financing, the lender is going to require an appraisal. Good to know in advance what an appraiser might say.
You may also wish to order a home inspection at this stage in the process. The home inspection will uncover the required repairs and potential issues.
An inspection will typically cover the following:
Plumbing
Electrical
Roofing
Structural
As with the appraisal, your Buyer is going to require a home inspection. Better to know in advance, address the items as you deem fit, and be armed with the knowledge of what is going to be an issue.
Armed with the inspection report and your honest assessment you can determine what repairs, updates, and/or minor remodels your home might require to show your home at its best.
Below are just a few thoughts on potential updates that might make your home more attractive to buyers, sell faster, and at a more advantageous price:
Lighting, new pendants in the kitchen or bathroom, replace any burnt out lights
Professionally cleaned floors and carpeting – repair/repaint grout lines
New window treatments, or totally remove drapes if you have views
New countertops and/or backsplash in kitchen
Landscaping, update or trim plants, particularly in the front yard
Clean or recoat the front driveway
The key is to do as much as possible, as economically as possible. Turn on HGTV for ideas on how to freshen your space. A little comparison shopping at this stage may enable you to find some great deals.
At some point in the process, you will be asked to provide a Seller's Disclosure Document listing any known current or previous issues with the property. Request a letter from your Homeowner Insurance agent providing details regarding any insurance claims. A clean slate from your agent validates your comments regarding the condition of the property.
This next to last recommendation for the Pre-Listing process can be the most difficult. In the years you have lived in this current home you have built an inventory of furniture, artwork, knickknacks, and other possessions. We recommend a "purge". Determine what you feel you will need going forward and then make the hard decisions about what needs to go, and what can stay. Clutter is anathema to showing a home.
Last and one of the most crucial steps prior to listing is engaging with the right real estate broker/agent. The key is to identify the appropriate agent in terms of knowledge in your market, a proven track record of success, referrals, and endorsements. We suggest interviewing at least two brokers. This is one of the biggest transactions in your life, you want and need the perfect partner.
Not all agents work the same way or follow the same fee structure. Once again, you need to do your due diligence. Research the market and available brokers. The most important attribute of an agent is that they are well connected within the local real estate industry. They should know the market and be able to provide expert information to validate your research relative to past sales, pricing history, and current listings.
We recommend interviewing at least a couple of agencies. Try to go with a local agent. They can better serve your needs because they should be more familiar with the local market conditions, local prices, and what's hot. Once you have narrowed your list of options to the one or two agents who seem the most qualified and best fit for your situation you have two important areas for discussion":
What is the agent's fee for selling your home? Do they operate on a straight percentage, a fixed fee, or a graduated scale based on listing price? Is there room for negotiation? If you are downsizing and intend to buy your next home in the same vicinity is there a discount for two transactions?
This is a good time to start honing your negotiating skills which will be tested throughout the process. Saving 1% on your real estate fees on a million-dollar home equates to an additional $10,000.00 in your pocket.
What is the agent's proposed marketing plan for your home? What resources will they apply on your behalf? Ask for samples of marketing executions on other homes they represent. How attractive and professional is the photography? How accurate and descriptive is the verbiage in the listing? Where will they be featuring the home in addition to the MLS?
Marketing and staging are two crucial elements of the sales process. How proficient are the brokers you are considering?
We recommend your choices be able to provide at least four solid references from past clients, preferably on the selling side of the equation.
Finally, your choice needs to be honest, assertive, and most of all understand your specific needs.
One of the most important decisions in the sale process is pricing strategy. Set the price unrealistically high and you run the risk of alienating buyers, and the property may linger on the MLS. Price too low and you will not optimize your proceeds.
Price is the first thing buyers notice about your property.
Your agent begins to earn their fees in earnest during this part of the process. You should seek their advice on pricing, and the rationale for their recommendations
Several factors will contribute to your decision. First, you should compare your house to others that are on the market. Your agent should provide you with a CMA (Comparative Market Analysis). The CMA will reflect the following:
Houses in your price range, and neighborhood, that were sold within the last half-year
Listing price and final selling price of houses
The current inventory of homes on the market in your competitive set
Features of each house on the market
From the CMA, you will learn the difference between asking price and selling prices for homes sold, the overall condition of the market, and other houses comparable to yours on the market.
Also, try to find out what types of houses are selling and see if it applies to your area. Buyers follow trends, and these trends can help you set your price.
Always be realistic. Understand and set your price to reflect the current market situation.
A favorite saying is "Whether you think you can, or think you can't, you are probably right." You want your agent comfortable and confident in being able to sell your home at the listing price.
Knowing why you are selling makes it easier to set the right plan of action.
If you need to close a sale as quickly as possible, getting the highest price possible may not be your priority. Price is still important, however, it's not the deciding factor. A buyer who can offer a quick close will be more appealing.
Knowing your bottom limit in advance will help to save time and effort as well. Your agent can eliminate lowball offers that you will find offensive or ridiculous.
Don't show your property until it is ready!
If you want buyers to be interested in your home, you need to show it in its best light. A good first impression can influence a buyer both emotionally and visually. What the buyer sees first is what they think of when they consider the asking price.
This is another area where your realtor's input can be invaluable. Ask for their objective opinion of the property. Consider what architects or landscape designers have to say, and what recommendations they might have.
Consider hiring a professional home stager, or at a minimum have a stager's walk-though recommendations. Even having someone well-versed in feng shui can be advantageous to make the home as inviting as possible.
It can be incredibly difficult to be objective and to separate the personal and emotional ties you have for the home from the property itself.
Eliminate clutter; less is better during a showing. Have all window treatments open letting in natural light, and have all lights turned on. Remove most personal photos and knickknacks. Clean bathroom counters of toothbrushes, razors, etc. Straighten all closets. Again, less is better.
GETTING THE BEST OFFER IN THE SHORTEST TIME
You need to know how to market your home to get the highest price in the shortest amount of time. The better you and your agent market your home, the more offers you will get. The more offers you get, the better the chances to get the price and terms you want.
The number one factor of marketing your home, as we have stressed, is the right price. Your price should be adjusted to reflect the market and your property's worth. The key is to get as many people as possible checking out your property.
Second is the condition of your home. Make sure that your home looks ready to be sold. A nice looking home triggers the emotional response that can lead to a financial response.
Insist on professional photography and video from your realtor. Assist in selecting the perfect photos for your MLS listing. You may even wish to prepare a "What we Love About this Home," a paragraph or two for your realtor's use in the listing.
Discuss recent updates or remodels in your listing:
Upgraded kitchen appliances, countertops, or backsplash
A recent HVAC installation.
You may strategize with your realtor about a pre-listing, "A Coming Soon" feature prior to going on the MLS to generate interest.
Don't keep the idea that you are selling your home a secret. Tell friends, relatives, associates, and acquaintances. They may either be looking for a new home or know of someone who may be a potential buyer.
Learn how to negotiate the best terms for all parties involved. Terms are another factor that may be adjusted to attract buyers. If you insist on getting your asking price, think of what you can offer to the buyers. For example, offering seller financing at a lower than market interest rate on a portion of the sale price.
It's up to you and your agent to convince buyers why they should be paying the price you have set.
When reading an offer remember to look at the whole package. Keep in mind that your objective is to get the best price, and the best terms, possible.
Your realtor should be a great resource when discussing offers and counter-offers.
The strategy is all-important in developing a counter-offer: pricing, timing, and terms are each key elements. Learn all that you can about the buyer and their situation. Are they pre-approved for financing, have they already sold their property, what is their timing situation, are they an all-cash buyer.
If you focus solely on the price, you may overlook terms that could be favorable to you as a buyer.
Some terms that may work in your favor:
Buyer to pay most or all closing costs
Buyer to pay for any necessary repairs, or Seller pays for a relatively inexpensive one-year Home Owner's Warranty
Quick close - the buyer is pre-approved and ready to close in a timeframe that best suits you
A Delayed close if you need time to find your next home
An all-cash deal
Offer, counter-offer, counter-offer, sale. The desired conclusion. All that's left now are contracts, inspections, more negotiations, arranging the physical move, closing at the Title Company, and finding that next home.
Speaking of finding that next home, be sure to watch for our Complete Home Buyer's Guide, coming soon.