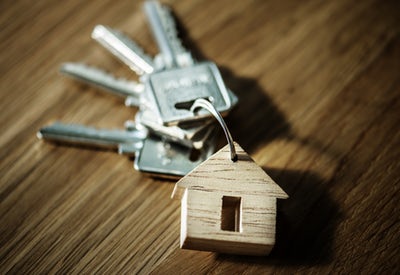 Are you considering buying a luxury property in the Boston market? Then you know, real estate in Boston is expensive. According to real estate sources, the median listing price is $699,000, and the median cost per square foot is $643.00, ranking it as one of the most expensive markets in the U.S. As a state, Massachusetts is ranked the fourth highest cost per square foot in the U.S. at $256.
Inventory has been inching up in Boston; however, homes in the $2 million range have decreased by about 6% versus a year ago. Contrast that with homes in the $1 million range being up 3%, which begs the question what is considered a luxury property in the Boston market? Redfin indicates a luxury home in the market has a median price of $750,000. In a non-scientific approach, a review of realtor's websites, it appears the luxury market begins at about $1 million and can escalate from there, dramatically.
Boston has seen a boom in luxury condo developments that are reshaping the skyline: Millennium Place, Millennium Towers, the Mandarin Oriental, St. Regis, Echelon, and the Residences at the Intercontinental to name a few. The prices in these buildings can range from several million to multiple millions.
Whether you're considering one of these luxe condos or a single-family residence in one of our neighborhoods here are some things to consider.
What to Consider in a Luxury Property
People's definition of a luxury property varies wildly. For some it's a $20 million estate on multiple acres with expansive views, for others, it's the size of the home or the amenities of a luxury condominium building.
Regardless of your definition, since we're discussing real estate, we'll start with the blatantly obvious primary consideration, location, location, location. Due diligence must be given to the surrounding neighborhood, access to schools, dining, shopping, entertainment, and transportation.
For some luxury is defined by the architect or architecture. Some equate luxury to the size of the property, or the spaciousness of the interior, an open floorplan, and high, vaulted ceilings. Many consider smart technology indicative of high-end, or upgraded finishes such as Italian marble, and gourmet Viking appliances.
For those enamored with the new luxury condominium developments amenities are indicative of luxury, things such as:
24-Hour Concierge Service and Security
24-Hour Valet Service
Uniformed Doorman and Porter
Garage Parking
Fitness Facilities
Swimming Pool and Spa
Massage Rooms
Private Cinema Screening Room
Library and Billiards Room
Private Resident Dining
Resident Lounge
Seek Expert Counsel – Building Your Team
A logical first step in the process of buying a luxury property is to interview and engage with a trusted, experienced real estate agent or agency. Don't rely on a listing agent for a property you have seen. You want a buyer's agent representing your best interests throughout the process. Review the agent's history of transactions in the luxury market and check references.
The most important attribute of an agent is that they are well connected within the local real estate industry. They should know the market and be able to provide expert information relating to recent sales, pricing, and current listings. Very importantly, in the luxury market many high- priced homes do not go on an MLS listing to protect the seller's identity. You need an agent sufficiently well connected in the market to uncover these pocket-listing opportunities.
Your agent should be able to recommend a legal expert specializing in real estate and real estate tax and property law. This is particularly important if you are relocating from out of state or out of the country.
You will also want to seek input from your financial advisor when considering an acquisition of this magnitude. Involve them in the discussions and negotiations as early on as possible.
Additional Tips for Buying a Luxury Property
In addition to location, timing is everything. With more inventory on the market in the $1 million range, you may have some leverage in finding a motivated buyer. Search for homes in your price range that have been on the market for 90 days or more with no price reductions.
Once you do find the right property keep your offer as contingency-free as possible. Again, a knowledgeable agent should be able to identify triggers to make your offer as attractive as possible, such as a larger deposit, shorter closing date, etc.
Consider and address the financial considerations of a luxury property. When dealing in million-dollar properties, most buyers will insist on proof of funds in advance of any negotiations. Have a loan pre-approval letter from your banker or a letter of reference from your finance portfolio manager.
Other financial considerations of a luxury property that can affect your total costs:
Homeowner's Association and related fees
Flood Insurance
Property taxes
Increased utility fees
Country Club Fees
Parking fees
Have your legal representative research all Homeowner Association Covenants, Conditions, and Restrictions as well as all local and state tax laws.
Have your team research public records for any proposed or planned developments near the property. A recent example illustrates the importance of this step. A four-story condo development was approved and erected directly in the view line of a row of multi-million-dollar single-family homes. Another reason why your agent's knowledge and connections are crucially important.
Bargain hunting in the luxury market? Look for foreclosure properties, however, exercise caution as often-times foreclosures are "as is." Insist upon a pre-inspection to identify any costly repairs required and factor these costs into your bid.
Particularly in this luxury market segment, a pre-inspection is a must do. Luxury homes are typically larger and have more features which may require specialized inspectors:
Pools
Spas
Fountains
Irrigation systems
Central vacuum systems
Fireplaces, inside and outside
Landscape lighting
Security systems
And finally, give serious consideration to your ability to re-sell the home at a future date. Although your new luxury property meets your current wants and needs, there may come a day when you are required to move again.
We hope you have found this article helpful and enlightening. For further insights into the Boston luxury real estate market feel free to contact us. New England Premier Properties' agents are experts in the Greater Boston luxury market and are available to assist you in your purchase. You need a trusted resource, an advocate in complicated real estate transactions. We strive to be just that, providing education, and research, coupled with up to date knowledge of the market.
Our state-of-the-art website is easy to navigate, educational and informative. It includes listings throughout the market, with detail regarding each neighborhood, and luxury building.
New England Premier Properties, LLC
617.903.0044 | info@NewEnglandPremier.com
99 Chestnut Hill Avenue, Suite 305 - Boston, MA 02135